Wild Birthdays
An outdoor birthday party provides a 'wild alternative' that will feed your child's adventurous side!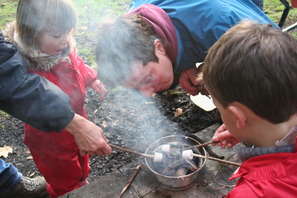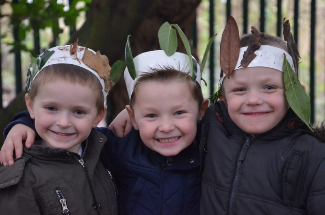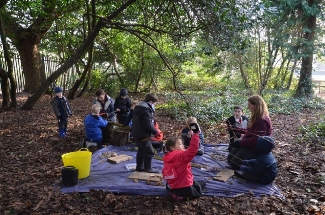 Choose from the following type of party you think your child will love the most:
Nature's Child: Partgoers can become expert nature detectives if you chose this party! We'll be looking at the tracks and signs of some of our most fascinating wildlife; their poo, prints, fur and feathers, will all be investigated, and a chance to dissect owl pellets too for the science lovers – no stone bone will be left unturned! Hot chocolate and marshmallows at the end.
Wild child: This party will challenge your child's adventurous side! Watch them become expert survivalists where they can build a den with their pals, and use tools to make essential camp gadgets should they ever spend a night in the woods! Hot chocolate and marshmallows at the end.
Creative child: For the child that loves all things art and crafts. Using only the natural materials the woodland provides, children can create mobiles, make forest friends from sticks, weave with willow, create woodland animals, the possibilities are endless! Hot chocolate and marshmallows at the end.
If you think your child will like all of the above then we can incorporate a bit of everything into the party. Alternatively, if you have something else in mind then give us a call, and we can customise a party for your child.
All ages catered for.
Parties last for 2 hours.
Choose from Saturday or Sunday.
Held at various woodland sites across Bournemouth, Christchurch & Poole.
Nature's party bags and invitations are included and are full of natures treasures!
£150 per party – Maximum 12 children
Camp Fire cooking can be added at an additional £5 per child
Call or email to book your wild child a party they won't forget!